Support plan for the disabled has appeal
09 Nov 2009 | The Straits Times
Having a trust fund backed by state guarantee is a prudent way of ensuring financial security for disabled persons after the parents or guardians are gone. The Special Needs Trust Company (SNTC) which the Ministry of Community Development, Youth and Sports launched on Oct 29 offers government assurance that the beneficiaries will receive what is set aside for them.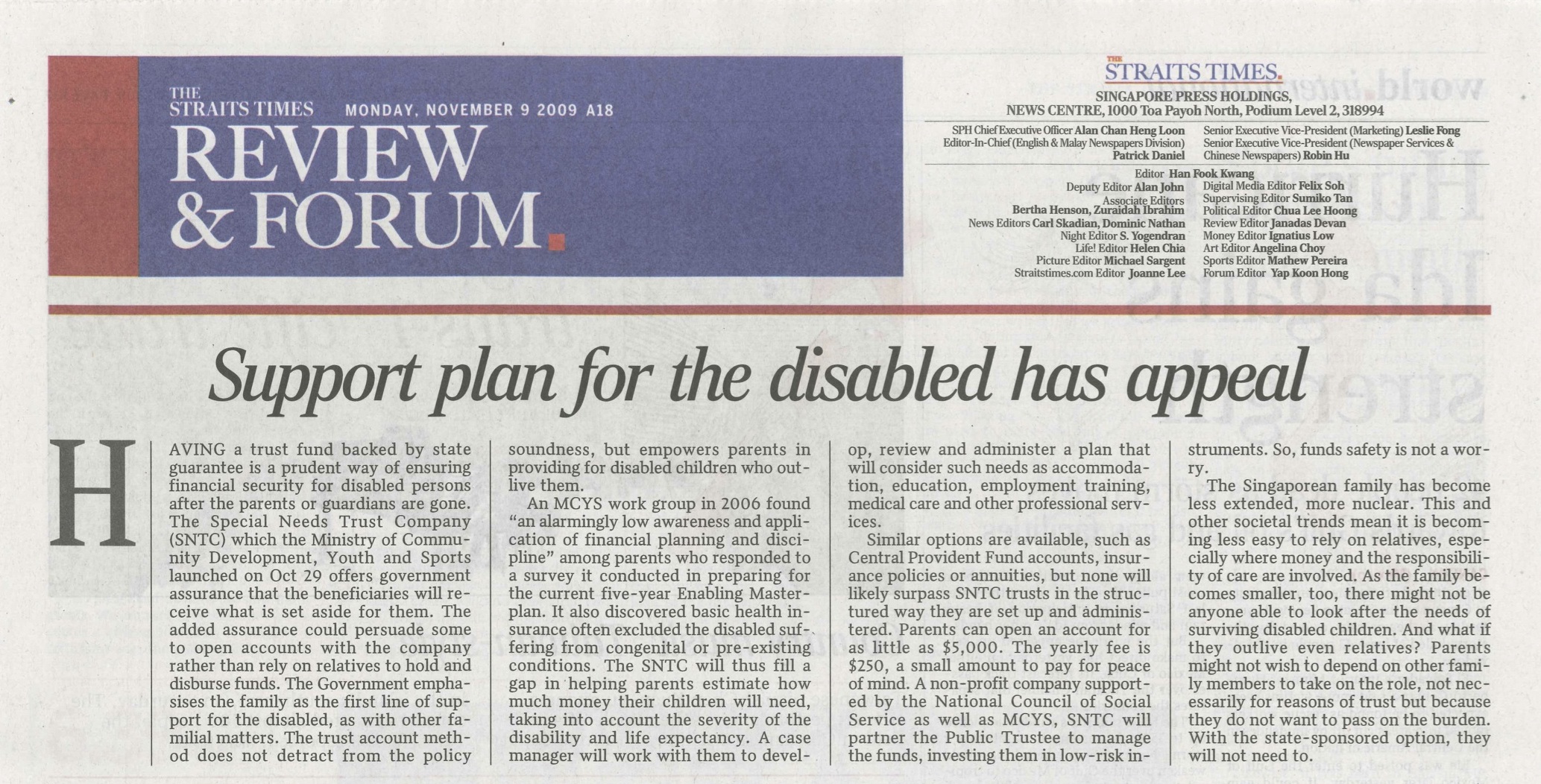 Help Us To Reach Out and Serve
If you know someone who will benefit from SNTC Trust Services, please refer them to us using the referral form below.
DOWNLOAD FORM