A mother who set up an SNTC Trust to secure her daughter's future (母设特需基金 照顾女儿未来)
03 Nov 2020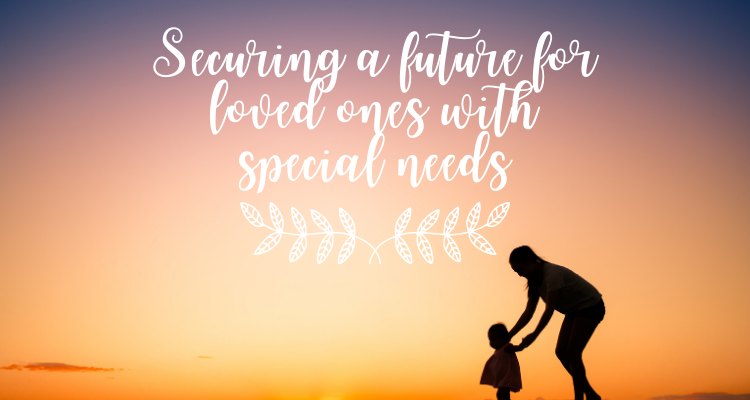 Mdm Liao and her husband's greatest worry is their youngest daughter with autism. In 2017, she decided to set up an SNTC Trust so that her daughter can be taken care of even when both parents are no longer around one day.
廖女士和丈夫最担心的是他们患有自闭症的小女儿。 在2017年,他们决定为小女儿设立了信托基金,以便即使有一天两人不在世时,小女儿也能得到妥当的照料。
Although Mdm Liao has an older daughter who can take care of her youngest child, she does not want to burden her as the older daughter may choose to stay abroad after graduating overseas, or her future spouse may not be willing to take care of the sister-in-law. These are considerations that Mdm Liao have to think of.
虽然廖女士有另一个女儿可以照顾小女儿,但她不想给她负担。因为大女儿可能会在国外留学后选择在那里定居,或者她的未来配偶可能不愿意照顾妹妹。这些是廖女士必须考虑的顾虑。
After the set-up of an SNTC trust, Mdm Liao who has been worrying about the future of her youngest daughter, told Zaobao that a load is finally off her mind, at least for the time being.
设立了信托后,一直为小女儿的未来担忧的廖女士,告诉《早报》她暂且能放下了心中大石了。
This story first appeared in Zaobao on 15 April 2018.
廖女士的故事于2018年4月15日首次刊登在《早报》。
Help Us To Reach Out and Serve
If you know someone who will benefit from SNTC Trust Services, please refer them to us using the referral form below.
DOWNLOAD FORM