Charity in court to get funds owing to special needs trust
03 Feb 2016 | The Straits Times
In a novel move, a charity dealing in trusts is taking the executor of a dead woman's will to court to recover monies set aside to look after her daughter, who has Down syndrome. The charity, known as the Special Needs Trust Company (SNTC), provides low-cost trust management services for persons with special needs, among other things.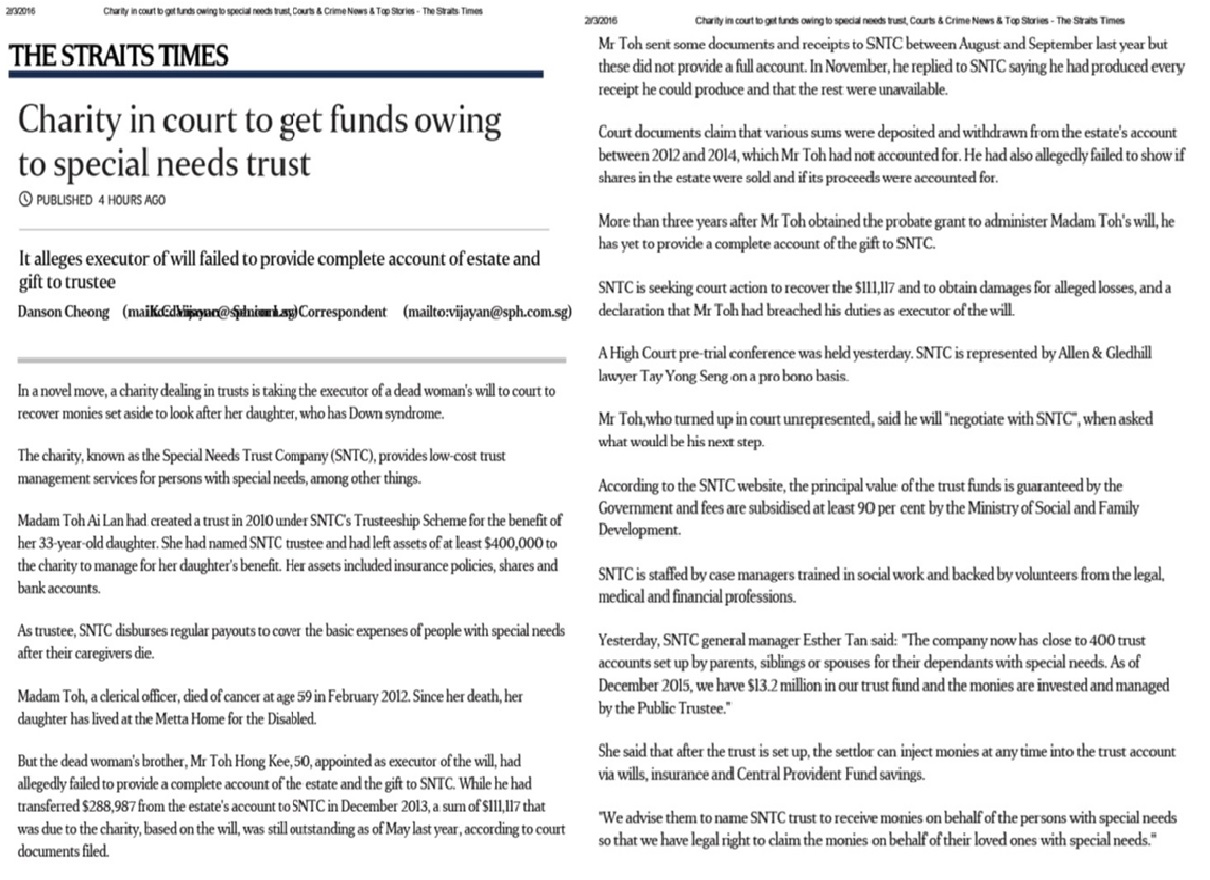 Help Us To Reach Out and Serve
If you know someone who will benefit from SNTC Trust Services, please refer them to us using the referral form below.
DOWNLOAD FORM