Continuing care
01 Apr 2012 | Rapport Magazine
What should you do if you are responsible for someone with special needs? The short answer is that you should ensure that care for that child or dependant will continue long after you are no longer around. This means financial planning for their future.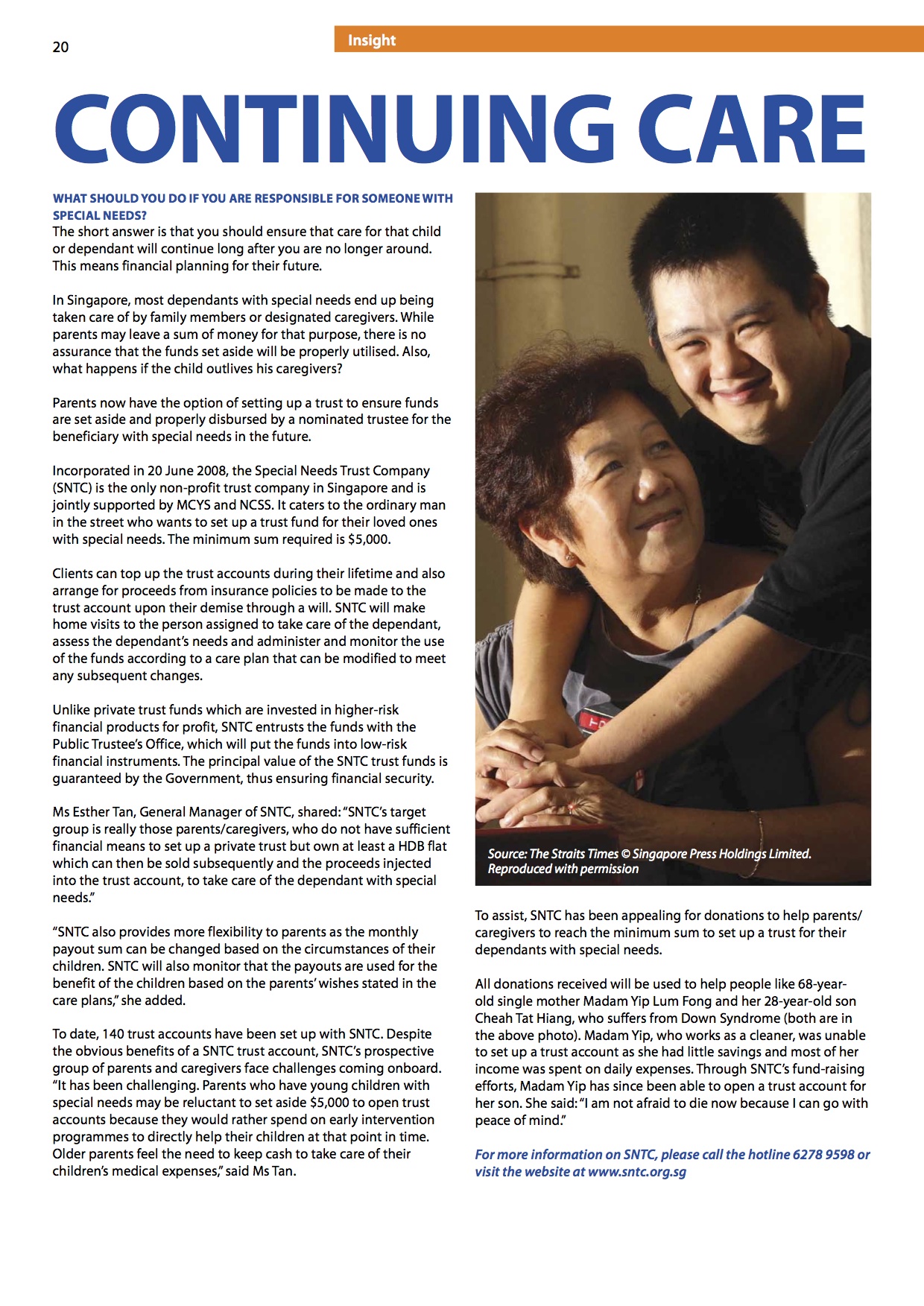 Help Us To Reach Out and Serve
If you know someone who will benefit from SNTC Trust Services, please refer them to us using the referral form below.
DOWNLOAD FORM