Pre-planning as an act of love and responsibility
20 Oct 2020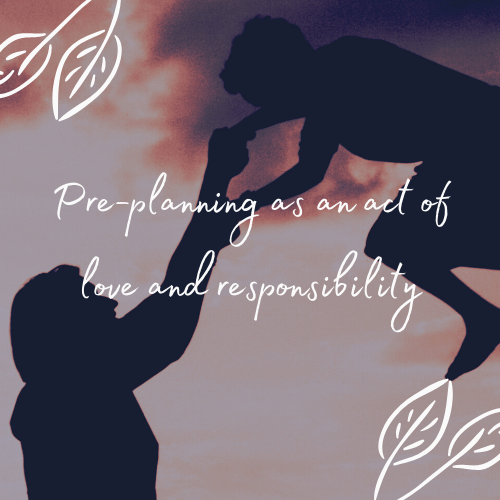 We are always very encouraged by caregivers who were willing to share their stories with us so that more families who may be in need can benefit from our trust services. Mdm Zalina is one of such caregivers who is so brave and big-hearted to share her personal story.
Like many caregivers of persons with special needs, Mdm Zalina is worried about the future care of her 2 sons, Aziz and Raziq, both with autism. Although Mdm Zalina has 2 other older children to take care of Aziz and Raziq, she does not want to burden them financially in the future. She recognises that it is the responsibility of parents to make arrangement and plan for the future care needs of their sons with special needs.
During the initial planning process, Mdm Zalina and her husband had the following concerns:
They wanted to save up for both Aziz and Raziq, but were unsure if the monies saved would be intended for them when they are no longer around.


They needed an independent or trusted party (i.e. a trust company), to disburse the monies for their children's daily living needs when they are no longer around. However, as a middle-income family, Mdm Zalina and her husband were unable to afford a private trust.
In 2009, Mdm Zalina and her husband chanced upon SNTC online. Aziz's case was also referred to SNTC by Rainbow Centre with parents' consent. They realised that SNTC's non-profit trust infrastructure was suitable and fulfilled the criteria of what they had been searching all along.
Eventually in 2013, Mdm Zalina and her husband decided to set up a trust account for Aziz who was then 11 years old. Subsequently in 2018, they also set up another trust account for Raziq, who is 6 years old younger than Aziz. Throughout the process, SNTC's Case Manager has provided guidance to Mdm Zalina and her husband in areas such as financial care planning, to address concerns such as having enough savings for rainy days on top of topping up the trust accounts. Mdm Zalina and her husband are also receptive and open to exploring methods such as CPF nominations in topping up both trust accounts, while staying mindful of the fatwas based on their Islamic faith.
Even though both Aziz and Raziq are still relatively young, Mdm Zalina and her husband have made considerable arrangements for them and ensured their financial security. Such forward-thinking amidst heavy caregiving responsibilities is truly admirable.
We hope that Mdm Zalina's journey will encourage more caregivers to take the first step in planning for their loved ones with special needs.
Help Us To Reach Out and Serve
If you know someone who will benefit from SNTC Trust Services, please refer them to us using the referral form below.
DOWNLOAD FORM