SNTC's November 2023 Online Talk
27 Oct 2023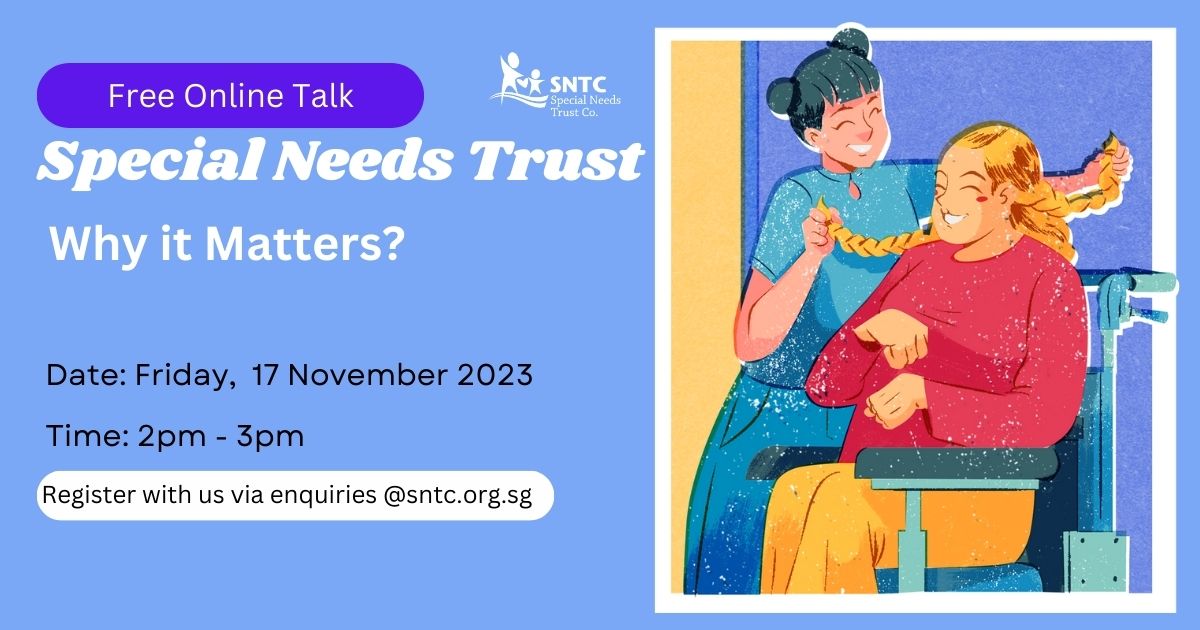 Find out more about SNTC's services at our online talk in November 2023
Our talks are conducted in English. All talks are complimentary.
Dates: Friday, 17 November 2023
Time: 2pm to 3pm
To register, email enquiries@sntc.org.sg or drop us a message on Facebook
Help Us To Reach Out and Serve
If you know someone who will benefit from SNTC Trust Services, please refer them to us using the referral form below.
DOWNLOAD FORM