SNTC sets up trust for youngest client
05 Aug 2021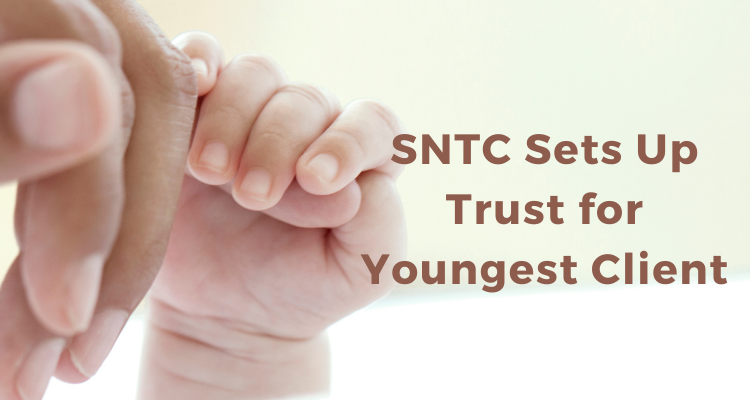 Two years ago, Mdm Yeo, while pregnant with her first child, received the devastating news that her husband was diagnosed with cancer. His treatment in the hospitals here wiped out their savings and insurance payout. When their child, Joshua was born, they discovered that he has Down Syndrome and a heart problem. Joshua had to undergo two heart surgeries in 2014 and 2015.

In September 2015, Mdm Yeo's husband passed away and she had little financial resources, a 4-room HDB housing loan, and no means to pay for therapy sessions and medical review fees required for Joshua's special needs.

Fortunately, a friend of her late husband sought crowdfunding through social media to get them through their financial crisis. Mdm Yeo and friends set aside some monies to set up a SNTC trust for Joshua. The monies injected into the trust account are drawn down solely for Joshua's use, according to the Care Plan developed for him.

Joshua is SNTC's youngest client to have a Trust account set up and activated for him. With the Trust account, Mdm Yeo is now able to pay for Joshua's expenses, such as his daily living needs, school fees and therapies.
Mdm Yeo's story was first published on page 6 in our Annual Report 2015/2016.
Help Us To Reach Out and Serve
If you know someone who will benefit from SNTC Trust Services, please refer them to us using the referral form below.
DOWNLOAD FORM