Trust in planning for a rainy day
13 Nov 2011 | The Straits Times
Poly lecturer set aside money in a trust for son who has Down syndrome. It is never too early to plan for a rainy day, says polytecnic lecturer Tan Beng San, especially when it has to do with his younger son David, 13, who has Down syndrome.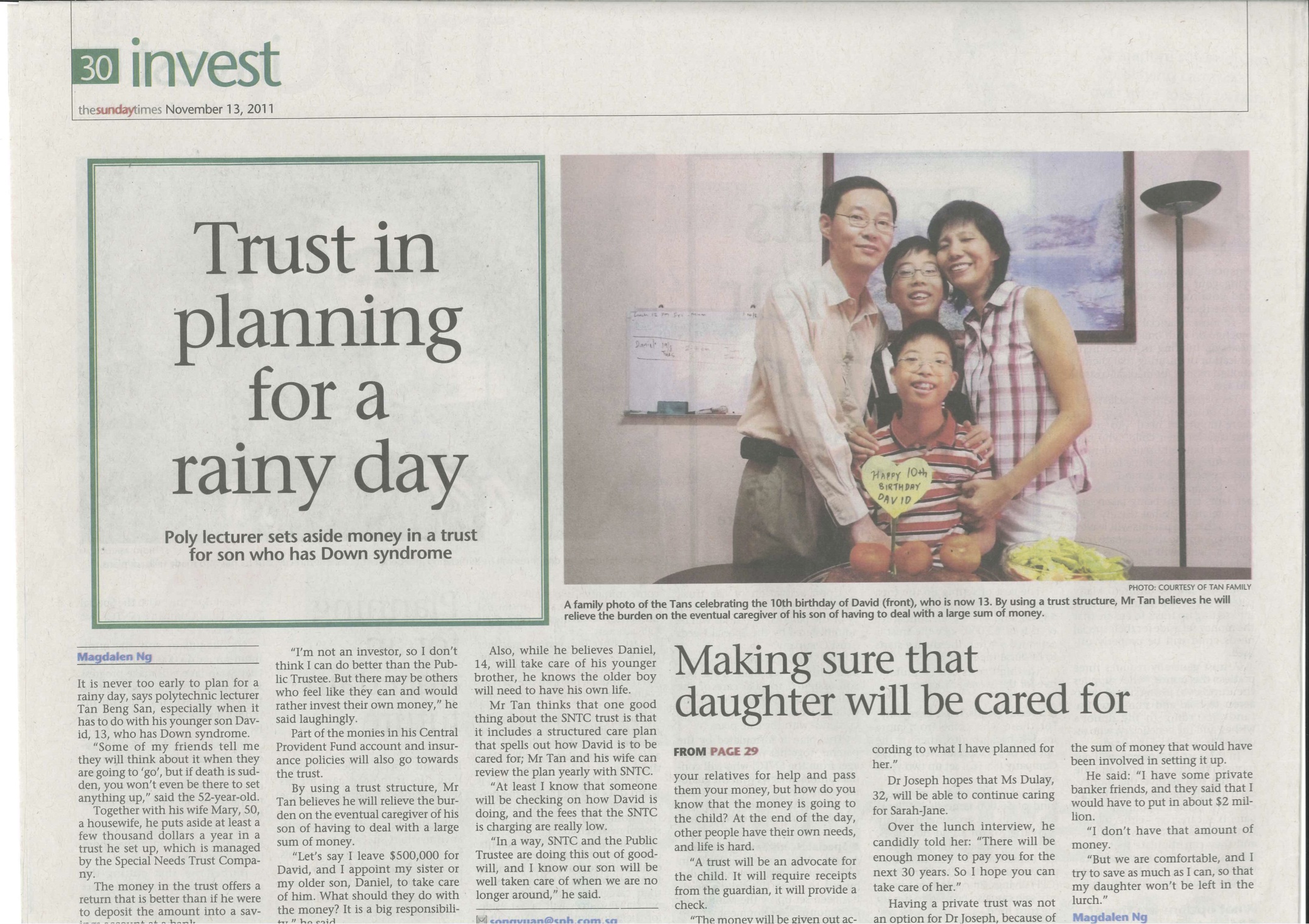 Help Us To Reach Out and Serve
If you know someone who will benefit from SNTC Trust Services, please refer them to us using the referral form below.
DOWNLOAD FORM